The Historic Vaulted Cellar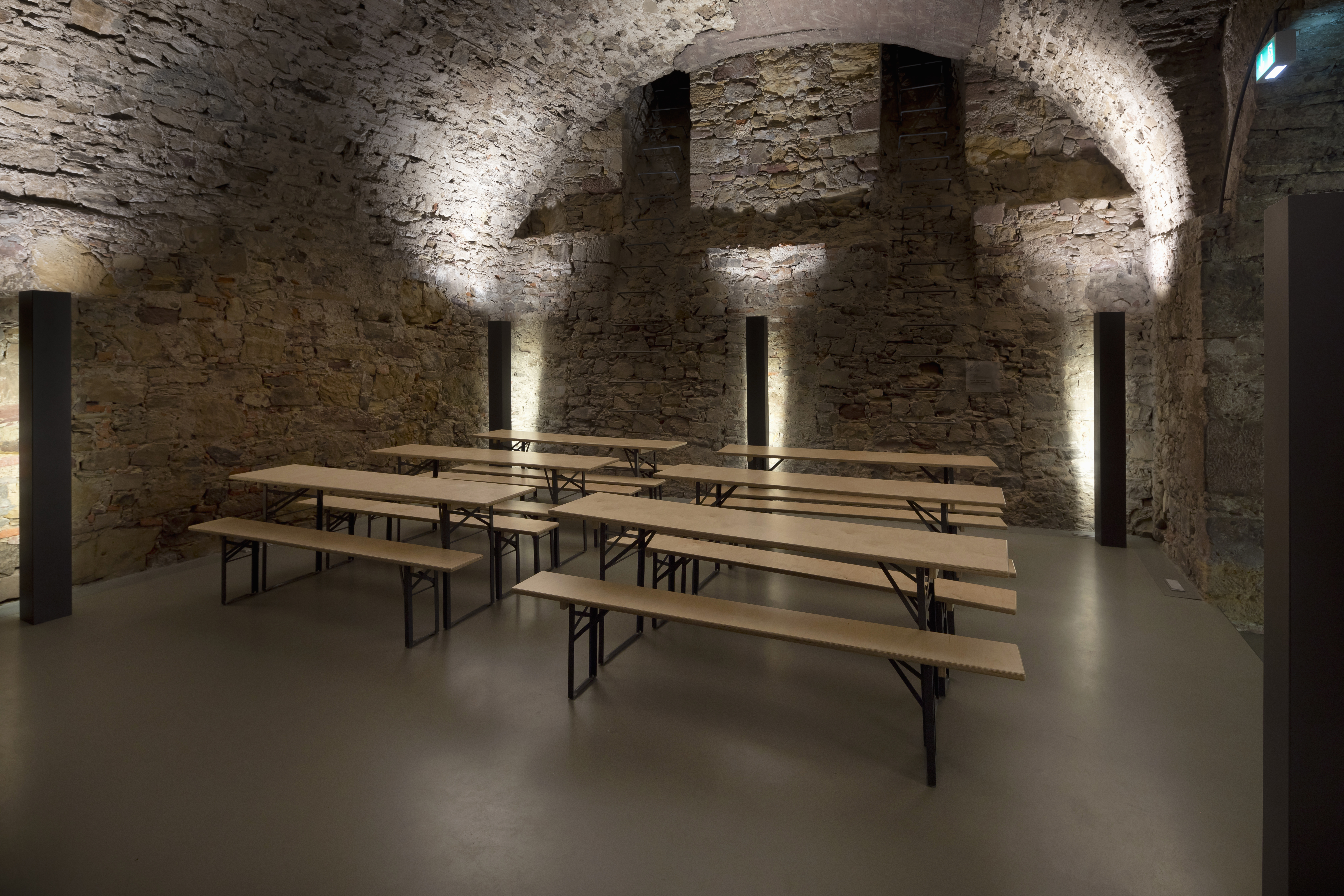 The historic vaulted cellar, also called "Bursenkeller", consists of natural stone and is located in the basement of the oldest university building of the University of Freiburg. It has a long history and served many purposes. Starting as a wine storage room, it later served as a bomb shelter before being declared the University's "party cellar".
Since 2007, it has been a permanent part of the Uniseum and does not only provide another exhibition space for the museum's permanent exhibition, but also impresses Uniseum visitors with its wonderful ambience.

Bursenkeller as a Meeting Place
The "small ceremonial hall" of the Bursenkeller has become a special meeting place in the museum. Equipped with tables and benches, special celebrations and events on a small scale can become something unforgettable in a stylish setting. Come by and get to know our insider tip for a successful celebration.
You will find all important information in the information sheet on the use of the Bursenkeller.
If you are interested, please feel free to contact info@uniseum.de